[This series on royal cartes de visite began here.]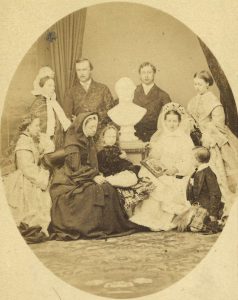 At left: The wedding of the Prince of Wales and Princess Alexandra of Denmark, 1863. Standing: The Crown Princess of Prussia, Prince Louis of Hesse, the bridegroom, and Princess Helena. Seated or kneeling: Princess Louise, the Queen, Princess Beatrice, the bride (holding a photo of the late Prince Consort), and Prince Arthur.[1]
The daughters-in-law of Queen Victoria and the Prince Consort entered a household in mourning; what Princess Alexandra found in 1863 Grand Duchess Marie encountered in 1874, and as late as 1882 the young Duchess of Albany knew it, too, although time had somewhat muffled the early excesses of the Queen's grief.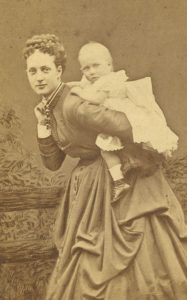 The marriage of the Prince of Wales to the beautiful Princess Alexandra was wildly popular. Such a marriage had international consequences, as the Russian Tsarevitch also needed a wife (he married Alexandra's sister Dagmar) and since Prussia was already making noises about the Schleswig-Holstein duchies. The proverbial good looks of the children of King Christian IX and Queen Louise of Denmark were most obvious in Alexandra; later generations of the family included King George V and Tsar Nicholas II (first cousins who looked eerily alike), Princess Marina of Greece and Denmark (wife of George V's son the Duke of Kent), and Marina's first cousin Prince Philip, today's Duke of Edinburgh.
Widely considered one of the most beautiful women of her time, it is sad to say that Alexandra's husband found it easy to look to other women – while he demanded, and gave her, the utmost public respect, there were still a number of public (and many more private) scandals involving the Prince of Wales, later King Edward VII.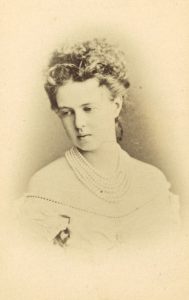 The Duchess of Edinburgh had trouble adjusting herself to a comparatively modest status at Queen Victoria's court – which to almost every other witness was a byword for pomp and circumstance. But as a Russian Grand Duchess, she was used to something grander still, and she did not trouble to hide her reservations. As a result, she spent little time in England, preferring to visit the Continent or (better yet) Russia whenever she could. Her life was ultimately a sad one, with the breakdown of her marriage following her son's early death; in spite of her daughter Marie's marriage to the King of Romania – quite satisfactory in terms of status – the Dowager Duchess of Saxe-Coburg-Gotha died in relative penury in Switzerland, having outlived many of her Russian relatives and estranged from much of her German and English family.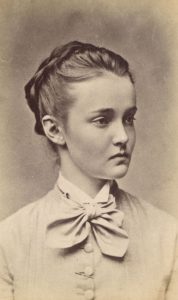 A double cousin of her brother-in-law, the Crown Prince of Germany, Louise Margaret of Prussia grew up a junior member of the extensive Germany royal family. Her marriage to the Duke of Connaught was perfectly suitable, and the Duchess duly followed where her husband's military career – and service as Governor General of Canada – took him. Their daughter Margaret married the Crown Prince of Sweden; the children of this marriage included Queen Ingrid of Denmark and Gustaf Adolf, Duke of Västerbotten, the father of King Carl XVI Gustaf of Sweden.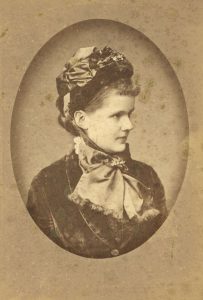 The younger sister of the Queen of the Netherlands, Princess Helen's marriage lasted just two years; in contrast, she was a widow from 1884 until her death 38 years later. After a brief period as a young bride to the Queen's sickly youngest son, she found herself, again briefly, in the limelight as the mother of the young Duke of Saxe-Coburg-Gotha, who needed a regent until he came of age. The Duchess of Albany lived to see her son stripped of his titles and rank in England at the end of World War I; although he ceased to be the ruling Duke in Coburg, Karl Eduard retained his German titles, and his daughter married her cousin the Duke of Västerbotten (see above).
It might be noted that Queen Alexandra, the first of Victoria's daughters-in-law, was the longest-lived. In all she spent 62 years in England, and the world she knew – an orderly royal world, presided over by her mother-in-law, then her husband, and finally her son – had changed appreciably by the time she died in 1925.
This chart might be helpful in sorting out the proliferating British royal family.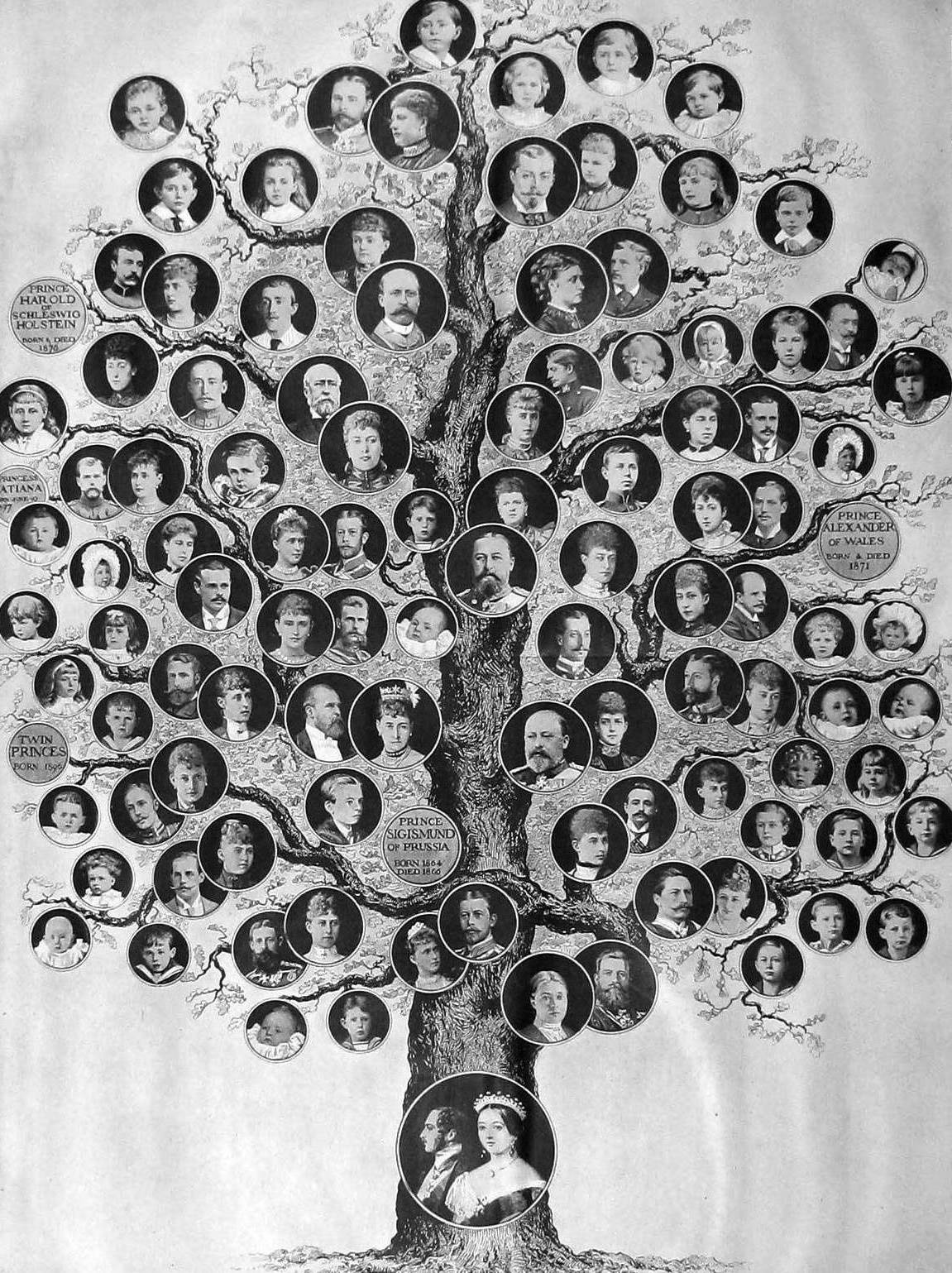 Note
[1] In March 1863 Princess Louis of Hesse was expecting her first child, which might explain why she is absent from this photograph. Prince Alfred was already serving in the Navy, and Prince Leopold was wintering in the South of France.