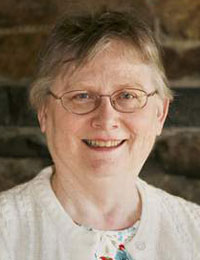 Last week I had the opportunity to explore something completely different in genealogy. The hunt was to identify when and where a family came from to the U.S. The information was minimal and second-hand, but since this was the paternal ancestry of my grandnephews and grandniece, I had a little background already.
The family name now is Solhan and they have been in Indianapolis for three generations. The family traditions that I had heard over the years were that their origins were in Lebanon and/or Syria. There also was the old "name changed when they arrived" story floating around. I had the names of a number of the family members, in particular that the immigrating grandmother was Matilda.
My informant thought they had probably come to the U.S. in the 1930s, so I looked in the 1940 census. It seemed pretty clear cut to find a "Solhan" in Indianapolis, but Ancestry was drawing a blank. I tried spelling variations, still with no luck. So I began looking at Indiana vital records for Solhans and found the 1951 marriage record of a Frieda Theresa "Solham," born in Indianapolis in 1923, daughter of Pete Solham and Matilda (Charles) Solham, who were born in "Sibbel, Syria."
The family knew that Pete and Matilda had come to the U.S. with one child…
Going back to the censuses I thought it might be easier just to search for a "Frieda" in Indianapolis, born 1923, but again zippo. Finally, I did find the family in both 1930 and 1940 under the "Solham" spelling. (Don't ask me why Ancestry couldn't figure that variation out on its own.) In 1930 their immigration year is given as 1920 (and "Frieda" is recorded as "Orphelia"). In 1940, Frieda was "Alfreda."
The family knew that Pete and Matilda had come to the U.S. with one child, and he, Charlie/Charles, is listed in both censuses as born in Syria (age 9 in 1930, age 19 in 1940). Making a search for the name of Charles Solhan/Solham, I found a naturalization petition for a Charles Joseph Solham in Mississippi! I almost went past it, but the surname is rare enough that I took a look and, sure enough, this was our Charlie getting naturalized while he was serving in the U.S. Army at Biloxi.
I have come across these World War II military naturalization records before, but this is the first time one has been soooo useful. Charles stated that he was born 15 April 1920 in Sibbel, Syria, and that he had arrived in the U.S. on 22 October 1920 under the name of "Challiozzi Boutros"!!!
Passenger list indexes brought me to the manifest for the S.S. Victorian with the family group: Asaad Salher Boutros, 26, laborer; Mathilde Boutros, 22, housewife; and "Challiozi" Boutros, age 4 months. They were all born in Syria and their last permanent address was in "Sibbel." Nearest relative in the old country was Mathilde's sister Adele Simeon of Sibbel, and their destination was Indianapolis.
Wikipedia informs me that the village is Sebhel or Sebeel in what is now northern Lebanon, a community of Maronite Catholics.
How's that for an old New England genealogist?