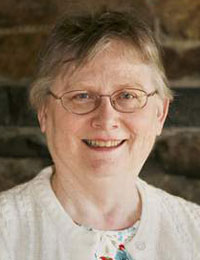 Continuing a review of Donald Lines Jacobus's Bulkeley genealogy of 1933:
Citations: Jacobus notes in his preface that "Full references are given in the section of this volume which relates to English origins, but in a volume of this size it was found impractical to make acknowledgment to the very large number of printed sources utilized… So far as possible, we checked with original record sources…" "Checked with" … but did not cite. Footnotes are sporadically used by today's standards. In the English origins section, bibliographic lists of "Authorities" are provided and long abstracts of "documentary evidence" are identified to their sources, but Jacobus apologizes that "We have done what could be done with the imperfect data offered by printed authorities." We know from Jacobus' reputation that he would have been thorough in all his research, but in the category of citations for that research in this work we can only give a score of 3.
[In] comparison to many of its predecessors, I give it a score of 8 for methodology.
Age and methodology: 1933 was the "cusp" of a new deal in genealogy as a group of "younger" genealogists (Jacobus was then 46) began to create standards for how they researched and collected their material, although not yet so much for how they presented their findings. It is annoyingly frustrating to us for him to mention wills or inventories, or "colonial records," without giving us full details, but in comparison to many of its predecessors, I give it a score of 8 for methodology.
Restraint: Although Jacobus bases his biography of Rev. Peter Bulkeley on the "quaint, yet informative" version published by Cotton Mather, which contains its share of seventeeth-century poetry, there is no aggrandizement of ancestors here. Score 10.
Analysis: Because he only had access to published English records, Jacobus' analysis of the English ancestry of the Bulkeleys is cautious and conditional, but that is a refreshing change from the usual tactic of dumping copious unrelated records for people of the same surname. Score: 10.
Access: 10. Readily available on all the Internet book sites.
In summary:
Author: 10
Peer review: 10
Format: 10
Scope: 10
Completeness: 9
Citations: 3
Age and methodology: 8
Restraint: 10
Analysis: 10
Access: 10
Total: 90 out of 100
Clearly, we are setting a very high standard when even a work of the best of the best doesn't reach a perfect score (other Jacobus works may have different results, of course), but it is good to set our sights high.
Next week we will chew over some thoughts about this experiment.