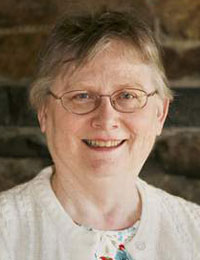 Over the past weeks I have been defining 10 categories to use when assessing the value, or lack thereof, of a genealogy. The question is not "Where do I find a list of the 'good' or 'bad' genealogies," but "How do I judge whether a genealogy is good or bad?" For the experiment, I am assigning a maximum of 10 points per category with the idea of coming up with numbers that may allow us to compare thousands of genealogies. This is purely my subjective opinion, of course, and numbers by themselves have little meaning without the reasoning behind them, which is why I have included a good deal of reasoning in the examples below – which means it will take me several posts to complete my report.
The subject is: The Phelps Family of America (suggested by reader Donna Fostviet).[1]
Author(s): Judge Oliver Seymour Phelps and Andrew T. Servin. Judge Phelps was interested exclusively in the Phelps family; Andrew Servin was his son-in-law, who apparently prepared the final version of the book with the assistance of professional genealogist Rollin Hillyer Cooke of Pittsfield, well-known for his work on western Massachusetts families.[2]
Oliver Phelps had the financial means (derived from the Erie Canal) to commission work in the U.S. and England and to publish a lavish, 2-volume, 1865-page genealogy with engraved illustrations. His papers are held by St. Lawrence University in Canton, New York. Oliver and Andrew were "gentlemen" genealogists of the nineteenth century with no other credits; the extent of Cooke's involvement seems to be limited to format and 32 pages of corrections and additions. The best I can do is to give the team a score of 1 for the minimal contribution by Cooke.
Oliver and Andrew were "gentlemen" genealogists of the nineteenth century with no other credits…
Peer review: I did not find a contemporary book review for this work, but in 1982 Myrtle Stevens Hyde questioned the origin of William Phelps in Tewksbury, Gloucestershire, as given in Phelps Family in America, and in 1990 she published proof of his origins in Crewkerne, Somerset.[3] Obviously, this eliminates the entire English ancestral portion of the book. Rating: 0.
Format: The book is arranged in a version of what we now call Record format (referring to the style used in the New York Genealogical and Biographical Record), which is similar to Register format, but which numbers every descendant, not just those who are carried forward, and denotes those who are carried forward with a plus sign "+" before their number. It lacks such technical aids as generational superscripts or ancestral lines and has no tables of contents or illustrations. Typographically it is clear and readable, which cannot be said about many of its contemporaries. I give it a rating of 4.
Continued here.
Notes
[1] Oliver Seymour Phelps and A.T. Servin, The Phelps Family of America and their English ancestors, with copies of wills, deeds, letters, and other interesting papers, coats of arms and valuable records, 3 parts in 2 vols. (Pittsfield, Mass., 1899). This book is downloadable from www.archive.org (linked in the AmericanAncestors.org library catalog).
Note that a new index was published by Margaret Phelps Swanson, which is available at the NEHGS library. Also: always look at prefaces and introductions to works. They will often tell you more about the book than the content.
[2] See Rollin H. Cooke collection in NEHGS catalog.
[3] The American Genealogist 58 [1982]: 243–44, 65 [1990]: 161–66.