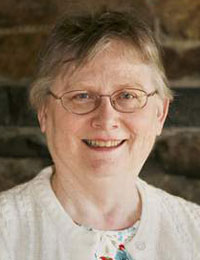 It is one thing for the author of a genealogy to have the goal (or scope) of publishing everything about all the descendants of [blank], and a much, much different thing to achieve that goal.
Clearly, there is no such thing as "everything" and "all." The author has to decide what information she wants (or is able) to include, how much detail of that information to provide, and whether the same standard will be applied to everyone. Does the standard go beyond names, dates, and places? Are probates, land and church records, gravestones, obituaries, pensions, census records, and the like provided in detail when available? How exhaustive has the search for these facts been? Are there individuals who are treated in extensive detail while others have little, suggesting that the book might have begun as a "my ancestors" work and morphed into a catch-all for anybody with the same name, but without the same degree of research? Has the information been presented completely and honestly, or are there indications that some embarrassing or controversial information has been expunged?
Does he lavishly extol an ancestor's virtues based on nineteenth-century hyperbole?
On the other hand, has the author used any restraint in limiting his verbiage? Does he lavishly extol an ancestor's virtues based on nineteenth-century hyperbole? Are there resumes, certificates, stories of bear-trapping excursions, picnics to the old cabin, and Grandma's apple pie recipe?
That does not mean that the apple pie recipe is not worth preserving nor that our ancestors should not be remembered for the good that they did, but the first purpose of a useful genealogy is to present supported facts of all individuals within the "scope" of the book in such a way that the reader can readily and reliably locate their connection to the family group. That is the skeleton. Then the author adds flesh, skin, and clothes with whatever sources may be available – probates, deeds, town histories, censuses, gravestones, letters, photographs, etc. That is the structure of a "genealogy." Lengthy stories, tributes, and memories belong in a family history (a subtle distinction) where they can be celebrated for their own worth.
Next week, we will talk about accessibility, then begin to pull this tentative "rating" system together with some examples. If anyone has a book in mind that they would like to have rated, or to compare your rating with mine, let me know.