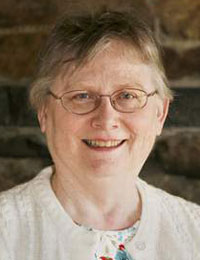 The Great Migration to New England from 1620 through 1640 is the focal point of the Great Migration Study Project by Robert Charles Anderson that NEHGS has been publishing for more than twenty years, but there are also a number of lesser-known academic studies of interest to Great Migration descendants.
Roger Thompson, "a retired university reader in American history at the University of East Anglia," has written several very interesting books that I highly recommend. The first one that I picked up off the shelf today is his Mobility & Migration, East Anglian Founders of New England, 1629–1640,[1] which is a statistical examination of conditions behind the families that came from East Anglia during the Great Migration.
Greater East Anglia refers to the counties of Lincoln, Norfolk, Suffolk, Cambridge, and Essex. Thompson's statistical tables include a breakdown by county of the number of people who left between 1630 through 1640, which was a total of more than 2,000 individuals.[2] Other tables include studies of such facts as ages, occupations, marital status, mobility within England before leaving and in New England after arrival, survival rates, etc. The chapters are divided by groups: "The Better Sort: Gentlemen and Clergy," "The Enterprising Sort: Mercantile, Professional, and Entrepreneurial Emigrants," "The Industrious Sort: Artisans and Farmers," and "Dependents: Servants, Women, and Unknowns." Most of these emigrants were born within about four miles of their family roots, which emphasizes the enormity of their decision to move 3,000 miles to New England.
A list of extended family groups is provided – for example, the Rev. John Eliot's extended "family," including servants, totaled 32 people; William Hammond and Richard Sherman each had 42 in their groups, dwarfing Gov. John Winthrop's 28. Robert Charles Anderson's current project will be a book examining in detail the complex familial and church relationships that influenced who emigrated.
More charts in Mobility & Migration give information on what happened to the adult males after they arrived in the New World – about 43 percent stayed put and never moved, about 37 percent moved once, 13 percent moved twice, 4 percent moved three times, and 2 percent four or more times. There is also a table of "long-settled residents in New England," the "winner" of which appears to be Nat Felton who came to Salem at the age of 20 in 1635 and lived 70 years there until his death in 1705.
You may or may not find the names of any of your ancestors in this study, but since these people would have been neighbors of your people, their stories undoubtedly were much the same.
Notes
[1] Published in 1994 by The University of Massachusetts Press.
[2] Obviously, Thompson's study is limited to those New England immigrants whose English origins are known.