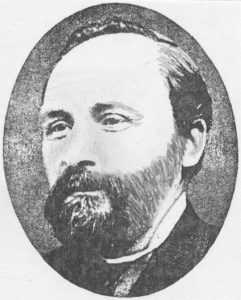 If you have been binge watching the latest season of Orange is the New Black, you may have learned an interesting bit of trivia, courtesy of the Martha Stewart/Paula Deen-inspired new character of Judy King, who mentions that Wonder Woman creator William Moulton Marston (1893–1947) had "two wives" simultaneously.
As explored in Jill Lepore's The Secret History of Wonder Woman, Marston married Elizabeth Holloway in 1915 and had two surviving children with her; Marston also lived in an extended relationship with Olive Byrne, by whom he had two more children, who were then adopted by William and Elizabeth Marston.
This made me think of an issue with genealogical numbering. Marston had his four surviving children with two partners in "alternating" order. Most genealogical customs and software would have his family presented in the following order: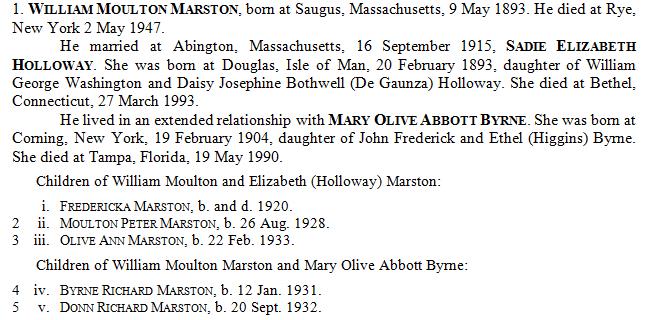 The problem of course is that Marton's fifth child is listed earlier and has a lower number than Marston's third and fourth children. A way to arrange the children in birth order would be the following: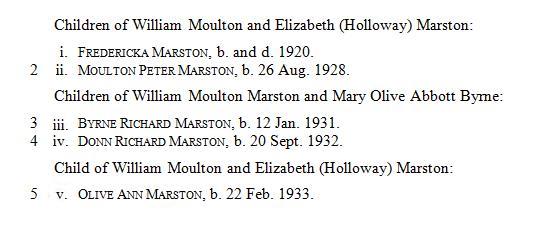 Another option would be to do the original format, but instead have the Arabic and Roman numbers be in order:

This last example would not work if you were using Microsoft Word's "auto-numbering" system; only the first two examples would.
A more extreme example
To give a more extreme example, I'll show this in terms of nineteenth-century polygamy within members of the LDS church. My fourth cousin four times removed – Warren Gould Child (1835–1906) – had reported on the genealogy of the Utah Childs for the 1881 Child genealogy. W.G. Child had twenty-five children with three of his four wives, of which eighteen had children themselves. Below are how the families would be presented in Options A, B, and C.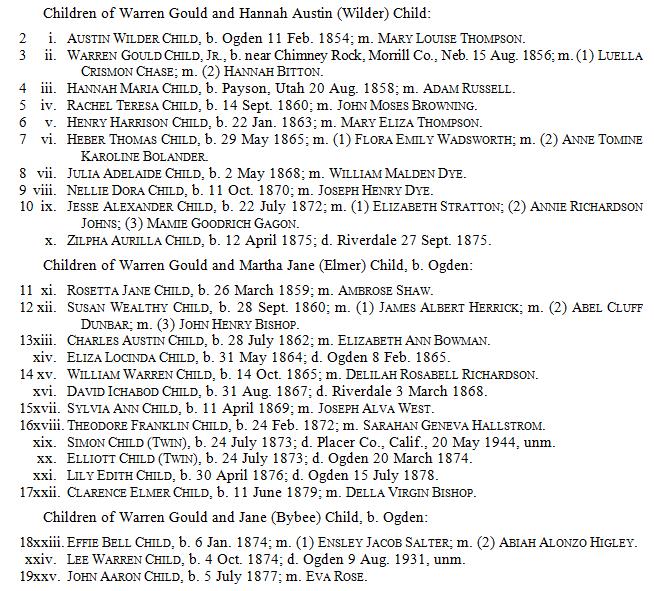 Option A (traditional genealogy/software format)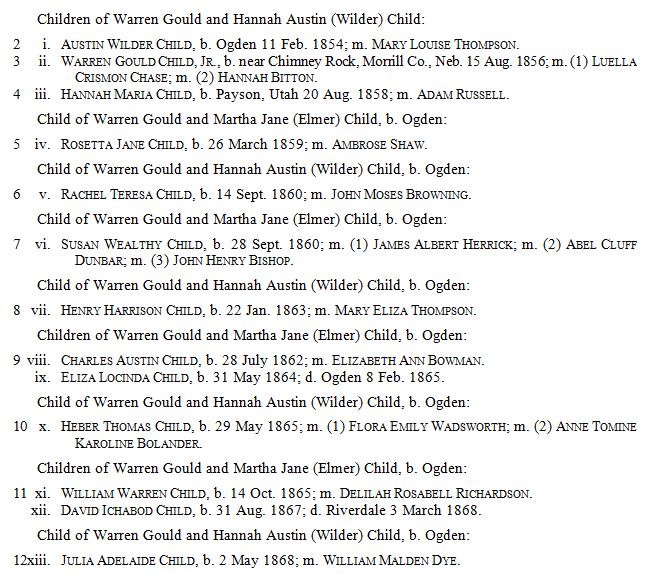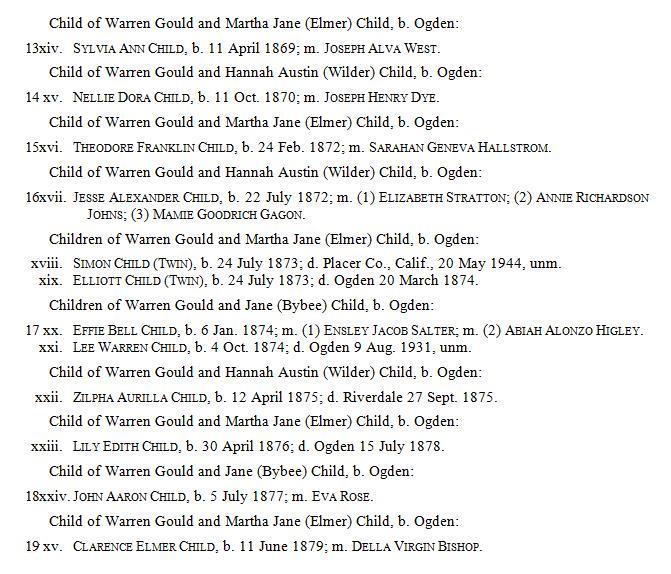 Option B (correct birth order)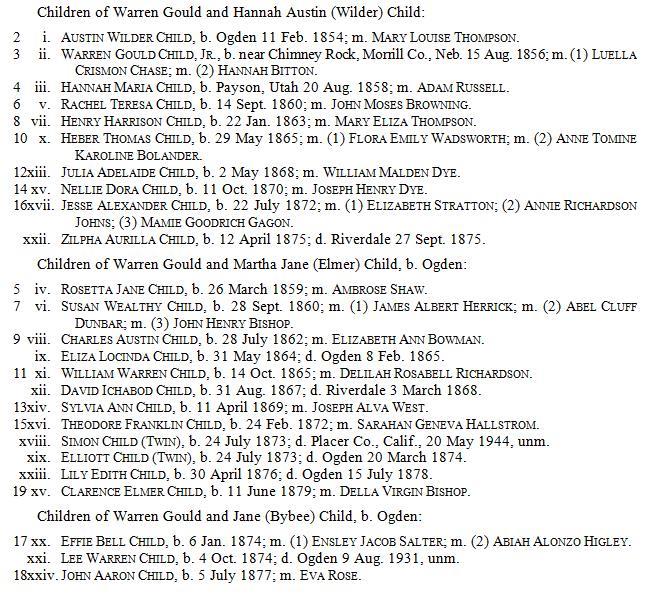 Option C (arranged by parent, with numbers corresponding to birth order)
I'm curious what readers think of the three differing presentations.