Footnotes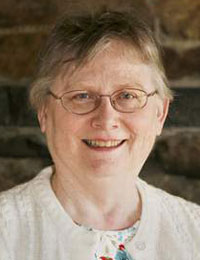 Each Early New England Families Study Project sketch is an article by itself, so full bibliographic citations are given the first time a source is used, with short form citations thereafter. I have a Word file with the full citation for every source I have used (which grows with each new sketch), and I can "cut and paste" these into footnotes without having to retype. This is my manual version of the bibliographic and footnote options that come with most genealogical database programs these days.
Embedded notes, footnotes, end notes
In the days before word processing programs could automatically create and update footnotes/endnotes, we all used embedded notes – parenthetical citations immediately following the text they cite – e.g. "Born Braintree, 2 June 1657 (Braintree VR, 234)." Many people still feel more comfortable using the embedded notes while they are working because they can see the exact note for each fact right next to it.
I, however, find that converting embedded notes to footnotes is cumbersome extra work, so I prefer creating footnotes from the beginning. If I do not have a citation to fill in, I still create the footnote and leave it blank, which gives me visual evidence of missing information. I use "short form" citations while I am working, then finalize with the full citation the first instance it is used, once I know where that will be.
End notes can be all placed at the end of an article or chapter, but I don't recommend them because of all the extra back and forth needed to match the notes to the text when reading. They work best when you have a lot of very long, technical notes.
Formatting
Don't tell Henry Hoff, editor of the NEHGS Register, but I do not format my Early New England Families Study Project footnotes in proper Register Style. There are two reasons for this. First, I am comfortable with my own footnoting style developed over the years following basic rules I learned in school from the Chicago Manual of Style and other such guides, which is very similar to Register Style. Second, so far no one has made me change.
The point being that although there are times when strict footnoting laws apply (such as writing one's dissertation), the only reason for a footnote is to provide the reader with enough information to locate the source if they so desire. A good full citation needs at least the following – author, title, number of volumes if a multi-volume work, year and place of publication, and the short form that will be used thereafter. For example: Henry Porter Andrews, The Descendants of John Porter of Windsor, Conn., 1635-9, 2 vols. (Saratoga Springs, N.Y.: 1893) [hereinafter John Porter]. A good "cheat sheet" for genealogical citations is the bibliography to Torrey's Early New England Marriages, downloadable as a pdf.
Footnotes also provide the opportunity to add collateral information and explanations that do not "fit" into the text, although if your footnote gets longer than your text, the information might really belong there.
My last check on footnotes involves making certain that I have the full citation the first time the source appears, that I have a consistent short citation thereafter, and that for every short citation there is a full citation somewhere preceding it.
Concluded here.