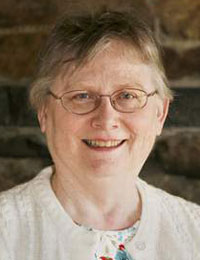 First, a clarification. When I pulled out Richard Newton's name for the example in my last post, I did not check to see whether he was a Great Migration immigrant. Turns out he is. However, as his Great Migration sketch is not on the horizon, we will continue to pretend he belongs to the Early New England Families Study Project!
Now, many of you are asking why I started my research with Stevens-Miller and not with the massive 872-page work of Ermina F. (Newton) Leonard, Newton Genealogy: Genealogical, Biographical, Historical; Being a Record of the Descendants of Richard Newton of Marlborough, Mass., 1638, with Genealogies of Families Descended from the Immigrants [referred to by Torrey as "Newton (#4)"]. First, the Newton Genealogy was published in 1915, while Stevens-Miller was published in 1948 by a genealogist whose work would have been based on the earlier book. Presumably, any new discoveries made between 1915 and 1948 would be reflected in the latter volume.
Second, while Newton Genealogy is an extensive surname genealogy that includes a plethora of fully transcribed probate, land records, and other material, it is also what I call an "Elephant" because it is so big and has so much information spread over dozens of pages that it is difficult to pick out the facts that I want for my Early New England Families summary. Stevens-Miller is already a summary of Newton Genealogy and helps me organize my first draft. [Skip to the penultimate paragraph to learn the irony in that statement.]
I continue to look up the other citations listed for Richard Newton and generally find that they are rehashes from the Newton Genealogy or older, less complete treatments. A few are "mystery meat," where page numbers are incorrect and I am unable to locate the exact reference (a common occurrence given that Torrey's notes are often in pencil and always cramped and difficult to read). A couple of manuscripts are listed ("Warner-Harrington" and "Holman Ms: Loker") that are only available at the library in Boston. Should I decide I want to see them, I will request copies from my colleague Chris at the library.
The last thing before beginning to "dump" information into a draft is to check for new articles or books that may be helpful. I find two articles by Douglas Richardson in The American Genealogist 55 (Jan. 1979): 86–87 and the Register 143 (Oct. 1989): 325–31 on the English origins of Richard Newton and his wife. I also find references to two recent all-my-ancestors works, one of which I wrote! I compiled Stone-Gregg Genealogy, The Ancestors and Descendants of Galen Luther Stone and his wife Carrie Morton Gregg in 1987 for my client Barbara Stone Chase, but had completely forgotten that one of the lines treated in that book was Richard Newton – ergo, I already wrote my own summary. Duh.
Next, the "dump" draft.