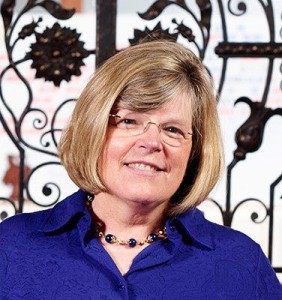 If you're writing a family history, you're ultimately going to index it, right? If you've ever consulted a printed genealogy in hopes of finding an ancestor . . . only not to find an index to help you, you'll know the importance of creating an index for your own work.
In pre-computer days, you'd have used index cards to make your index, making a card for each entry and then painstakingly writing the appropriate page numbers on the card. Then you'd have typed it up into a manuscript. Now you can just start typing index entries in a word-processing or spreadsheet program, later alphabetizing them. (If you're producing your book completely in Microsoft Word, you can mark entries in your file and Word will generate the index.) Alternatively, you can use indexing software such as SKY Index or Cindex.
But before you think about what software to use, you should become familiar with the scope of the work. For starters, you want to index every name. In genealogical publications, it's common to make the surname the main entry and the given name an indented subentries:
Ladd
Ella (Byrt), 1, 34, 38
Emma Mabel, 39, 45
François J. G., 34, 38
So far that seems pretty easy. But let's think about Ella (Byrt) Ladd for a minute. Someone might look for her not under Ladd but under her maiden name, Byrt, so we have to list her there also.
Byrt
Ella, 1, 34, 38
A married woman is listed under every surname she has ever had; thus a woman married twice would appear in three main places in the index: under her maiden name, her first married name, and her second married name.
In addition to names, you might want to index places, making state or country the main entry and town/city or county the subentry:
 Massachusetts
Boston, 2, 12, 45, 68, 79
Chicopee, 39, 45
Hamden County, 50
England
Bristol, 25, 34
Gloucestershire, 45
Uley, 25, 34
You can also include events, educational institutions, names of ships, and whatever subjects you choose. But do index every person, even if that's all you do.
Depending on the length of your work, you may have dozens if not hundreds of entries. It's a big job, and a tedious job; there's no two ways around it. If you don't feel up to the job, you can hire a professional indexer to help you—an investment that might be worth every penny.
To find an indexer, consult the website of the American Society for Indexing or the Editorial Freelancers Association, making sure to select someone skilled in genealogical indexing. Alternatively, consult the Association of Professional Genealogists, making sure to select someone skilled not only as a genealogist but as an indexer.
I'm happy to say we've just published a new Portable Genealogist on this topic, compiled by Leslie A Weston. For even more in-depth coverage, consult our Guide to Genealogical Writing. Good luck!