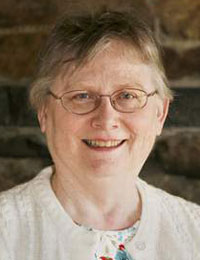 Friday marks the seventieth anniversary of the death of my mother's brother in "Operation Argonaut" during the last year of World War II. If you remember your Greek mythology, the Argonauts were the band of heroes who accompanied Jason in his quest to find the Golden Fleece (their ship being the Argo), but you probably have never heard of the Operation Argonaut of 1945.
Operation Argonaut was the mission responsible for getting Franklin Delano Roosevelt and Winston Churchill safely to and from the Yalta Conference with Joseph Stalin. My uncle, Lauren Winslow Hawes, age 32, was a Navy pilot with experience flying the PBY-2A, a seaplane with great long-distance capabilities. Because Stalin would not let the Allies bring ships into the Black Sea, Roosevelt and Churchill had to be flown from Malta to Yalta. My uncle's seaplane was one of several loaded with extra plane parts and mechanics that were to provide maintenance support and, if needed, sea rescue.
Unfortunately, their overloaded plane ran into icy conditions crossing Turkish Thrace, lost altitude, hung its wheels on a telephone wire, and nosed into the ground killing my uncle, the co-pilot, and another of the nine men on board. The survivors were picked up by Turkish troops and sent back to the Allies. My uncle was buried in the American cemetery in Istanbul until after the war, when his body was brought back to its final burial in Sherborn, Massachusetts, where he rests with his parents, sister, and brother-in-law – my parents – in Pine Hill Cemetery. He left behind a widow and a four-year-old daughter
My older brother, David Henry Williams, the only one of us three children who could remember Uncle Lauren, became a Merchant Marine and in a Twilight Zone sort of coincidence was at one time the captain of a container ship named The Argonaut. In the 1990s, as World War II material was beginning to be declassified, Dave went on a mission to find out the details about Lauren's death, and he was not only able to locate all of the reports, but also discovered that there had been survivors, about which our family had never heard. Through military service records he located four of those survivors who were still living, one of them in Australia, and made audio and video-taped interviews with the three here in the States. Someday, I'll tell you more about that story.
David's ashes now lie in the Pine Hill Cemetery a few feet away from Uncle Lauren. He passed this March at the age of 74. Soon, another stone will be added to the lot for David's younger son, Steven Roger Williams, who died in November at the age of 44. Steve's ashes will be scattered at sea off Portland, Oregon, where he was a sailing instructor, but our three Argonauts will be together in our hearts.