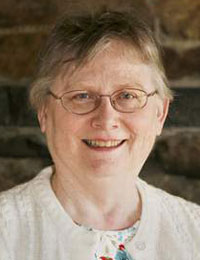 In recent years I have reluctantly come to the conclusion that I am a perfectionist. Now, before everyone starts hooting with laughter, a perfectionist is not a person who is, or thinks she is, perfect. Rather a perfectionist is forever doomed, being human, to never achieving perfection.  Other terms might be obsessive-compulsive, neurotic, or genealogist.
We are born, I suppose, with this insatiable desire to put puzzles together, and we are never happy if there is one piece left out or misaligned. I try to take comfort in an old story about a Zen gardener who raked the patterns in his garden exquisitely, then purposefully shook leaves from one of the trees so that it would not be perfect. The object of the story being that the beauty of nature does not need perfecting. If so, my genealogies are all beautiful, because they sure aren't perfect!
Perfectionism is a friend to procrastination. How many genealogies have never been finished because the researcher could never let it go until it was perfect? There are many descendants of Henry Crane of Milton out there still patiently waiting for the genealogy this researcher has been promising for almost forty years. Sigh. All the pieces to that puzzle are in my files, but I haven't found the "perfect" time to put them together.
Perfectionism is also a friend to doubt. How many genealogies have never been published because the researcher was afraid of being criticized for not being perfect? And, of course, there is nothing that perfectionist genealogists like to do better than find a loose leaf in someone else's garden! But I truly believe that our compulsion to "put things right" is born out of a universal heart.
The practice of genealogy has "advanced" in recent decades to an ever increasingly exacting science. We take it seriously. Okay, probably too seriously sometimes. Our patient won't die if we snip the wrong artery, but we will feel that the stars are not properly aligned if we miss something in composing our genealogies. Perhaps we should remember the old rhyme about "For want of a nail a shoe was lost," then the horse, the battle, and finally the kingdom were lost. If we don't start somewhere, nothing gets done.
So, to all my fellow perfectionists, the important part is to do our best and keep the rake handy.