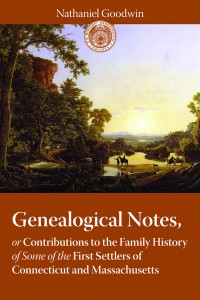 As the first settlements in seventeenth-century Massachusetts colonies became more established, and as various reasons for becoming restless or disenchanted within them developed, people began their forays beyond the known. In Genealogical Notes: First Settlers of Connecticut and Massachusetts, Nathaniel Goodwin covers families in such Massachusetts towns as Cambridge, Concord, Lynn, and Northampton and such early Connecticut towns as Windsor, Wethersfield, Simsbury, and Hartford. This book is a great resource for "those interested in first generation Connecticut and Massachusetts families," says NEHGS President and CEO D. Brenton Simons. Goodwin included more than forty seventeenth-century families in this book of compiled notes, helping to build the foundation on which, according to Simons, "countless genealogists" have expanded.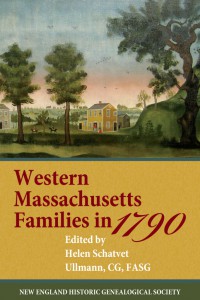 First Settlers and other titles we've discussed previously have facilitated research on early Eastern Massachusetts colonial families, but tracking the children of those families can be another story. Here's where Western Massachusetts Families in 1790 can help. According to the book's editor, Helen Schatvet Ullmann, "the sons and daughters of those families who moved west were often lost to genealogists." Because the first stop on this westward path was often Western Massachusetts, examining this region through the 1790 U.S. Census – the first one conducted for the states then in the Union – helps address the genealogical challenges of researching transient families of the era. This book is useful not only to researchers whose ancestors are covered within the sketches of fifty families but also to those whose ancestors are known to have lived in those western towns – clues may be unearthed by looking at the sketches of other families from those towns.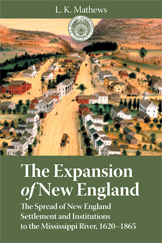 As a complement to these genealogical sketches, Lois Kimball Matthews's Expansion of New England: The Spread of New England Settlement and Institutions to the Mississippi River, 1620–1865 provides readers with the where and why people migrated. The book presents nearly 30 maps that put a lens on the larger migration patterns in the seventeenth and eighteenth centuries as people first settled east of the Mississippi; then traveled out to Ohio, Illinois, Indiana, Michigan, and Wisconsin; and eventually headed to the Old Northwest Territory. NEHGS Executive Director Emeritus Ralph J. Crandall notes that book "helps the genealogist by examining in detail virtually all printed town histories and other works extant in 1909 that note specific migrations," which are usually small clusters of families. The book addresses the ongoing migration in terms of the socio-economic and religious reasons behind it as well as its effect on the settlers' relationship with Native Americans.