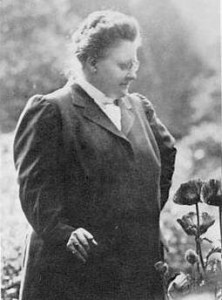 When I started out as a genealogical writer, I followed the model of genealogies published earlier in the twentieth century. The genealogical world they depicted was an orderly one, with generation after generation born in one place, married in another, and buried in a third. The greatest dramas I faced in writing my first book (The Sarsaparilla Kings, published in 1993) concerned cousins who deplored the information I had uncovered on their brief first or second marriages, information they were reluctant to see in print.
How times have changed. Where, in The Sarsaparilla Kings, I treated a child born out of wedlock – in every way like his half-siblings, born during their father's marriage, but noting this child's alternate parentage – in the years since I have covered long-term same-sex relationships, same-sex marriage, and sex changes. It is my hope that I have done so responsibly, with the informed consent of the parties: my goal has always been to treat family members equally while also noting where a person has one name at birth and another at time of marriage or death – and why.
Most of my recent work has been on all or some of the descendants of an eighteenth-century progenitor. It is interesting to see how eighteenth- and nineteenth-century Lowells and Saltonstalls married into the same families, again and again, while the geographic spread of family members, and the range of people they married, expanded greatly during the twentieth and twenty-first centuries.
The genealogical complexity in these families, as well as my own, requires new terminologies. Greater openness about living arrangements is healthy, too: I can think of another book on which I worked that showed a marriage of cousins, their previous or subsequent marriages, and the offspring one had outside of marriage. Perhaps there was a scandal associated with some part of this saga, but for genealogical purposes reporting it all – without judgment – seems to me the way to go.
As an example (taken from The Descendants of Judge John Lowell of Newburyport, Massachusetts), Amy Lowell's relationship with Ada Dwyer Russell is well-known, but to refer to it in print in a genealogy seems to me a fairly new development. Yet Miss Lowell has a number of relatives covered in the book who are or have been in same-sex relationships or, since 2004, same-sex marriages. Not to note Amy Lowell in this context seems to me odd when other family members have shared their own contemporary information.
What does the future hold? Perhaps children born of surrogates, or a man who lived as a woman – I can think of an example, a member of the Harvard Class of 1939 who appears in class records, without comment, as a woman. How should he be treated when he married and fathered children? Under his name at birth, or by the name she preferred? Both, undoubtedly!