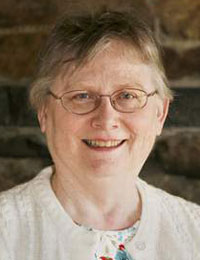 The first nine steps in my process for creating entries for the Early New England Families Study Project are covered here and here.
10. Town Histories, Genealogical Dictionaries, Town Records (Town). I can access almost any classic published history on-line, many of which include genealogical sections, as well as standard "dictionaries" of families associated with a town, such as Bond's Watertown and Wyman's Charlestown Genealogies. An essential regional source not available online (but available as a reprint from NEHGS) is Genealogical Dictionary of Maine and New Hampshire. Published records of a town – other than vital records – such as Jeremy Bangs' records for Sandwich (mentioned in an earlier post), also fall into this category.
11. Court, Land and Probate Records (Court). The collection of databases in this category on Americanancestors.org gives me a big start, including original, transcribed, or extracted records or indexes for Barnstable (probate), Bristol (court), Essex (probate), Middlesex (court, probate), Plymouth (court), Suffolk (court), and Worcester (probate index) Counties in Massachusetts, as well as similar records for Connecticut, Maine, New York, and Rhode Island. To access Suffolk County probate, I e-mail my colleague Chris at NEHGS, who gets out the microfilm and then sends digital copies back to me (thanks Chris!). To access Plymouth and Worcester probate and all Massachusetts land records, I go to familysearch.org. This new world of access to digital records is truly amazing for those of us who used to have to travel to dingy courthouse basements, and it will only get better with time!
12. Genealogies (Gen). Again, depending on what I have already been led to by earlier searches, I use search sites such as ancestry.com, hathitrust.org, mocavo.com, genealogybank.com, google, etc., to see what else may have been published.  Sometimes obscure publications, or even an on-line "tree," may have clues to information not found elsewhere. I may not find anything useful, but at least I will have exhausted this category. Occasionally, I might find a volume that I cannot access online but feel I should have, and I will check amazon and ebay to see if I might pick up a used copy (cheap).
13. Diaries, journals (DJ). Fortunately there are many useful sources in this category for the seventeenth century, beginning with Gov. John Winthrop's journal and the massive collection of Winthrop family papers.  Others include Judge Samuel Sewell's diary and Lechford and Aspinwall's notarial records. These sources are usually specific to a geographic location and time period, but if my subject falls into one of them, I might be able to mine gold.
14. Analysis. Wait! I just received Bob Anderson's new book Elements of Genealogical Analysis.  Guess I'd better read it before proceeding.
The series concludes here.