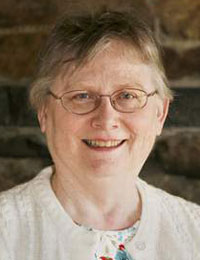 I recently put my toe in the web and obtained a domain name for a new website. I won't share that name with you right now as nothing is connected to it yet. Actually, it isn't my first domain name. About a decade ago I obtained a name for my freelance genealogy business, which I eventually abandoned even though I did get as far as creating a website. I was too busy to tend to it and the technology was above my comfort level.
I have been encouraged to believe that today the technology is far more user friendly, so from time to time I will keep the Vita Brevis community updated on my progress as I create my website, which will be focused on my family's history. First, however, some ground rules: (1) I make no promises about how long this all will take. This will be my personal site, and I do have a job that takes precedence. (2) I don't want to get involved in a tech discussion about programs, hosts, etc. I know there are hundreds of choices, but I do best when I blunder about by myself—trial and error is my best learning method. (3) You should probably not follow any of my advice on this subject.
Domain names
A domain name is what identifies your website – e.g., the NEHGS domain name is www.americanancestors.org. Obtaining a domain name is very simple, but then you need to register the name—and deciding which service to use for that can be a headache. If you Google "where to register a domain name," you'll get plenty of choices. You should also Google "Things to know before registering a domain name." I chose an old standby, Network Solutions, which is the company I used with my other domain name. It offers a place to "try" names to see if they are available. In fact, I was only browsing when I found an available domain name that was too good to pass up.
Web hosting
The next task was to find a "host" for the website – a company that sells "space" on the web. Domain registration sites are commercial enterprises and most, if not all, today don't charge specifically for the domain name—they make their money from selling web hosting and other services. I signed up for Network Solutions' web-hosting service, which will cost me about $24 a month (and also encourage me not to dawdle, since right now I'm paying for dead air). There will be other expenses, especially for software, but for now I just need to sit down and follow their instructions about setting up my website.
I'll let you know how that goes when there is something to report.