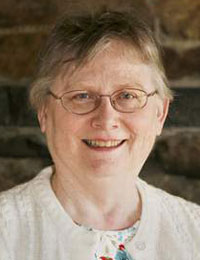 I am the last woman in six generations of my umbilical line (which is as far back as I've been able to trace). My mother's mother, Alice Mason Crane, for whom I was named (I was going to be Alice, too, but Gram didn't want to be called "Big Alice"), inherited generations of family material from her ancestors and from her husband's family. All of the Bibles, letters, photographs, and more ended up in her home in Natick, Massachusetts. After she lost her only son in World War II, she spent the next years sorting this material and typing it – with four carbon copies for her grandchildren (she had also trained as a secretary) – into a genealogy. She created identical photograph albums for everyone with pictures from all of the family portraits, old photos, houses, and antiques that she had inherited. She and my grandfather, Ed Hawes, took trips around New England to photograph gravestones, churches, and buildings.
After Gram's death in 1962, Mom tried to pick up the work, but she was then living in Minnesota and later Missouri, so when I decided to go to Katharine Gibbs, Mother's eyes lit up – that's only a few blocks away from the NEHGS library! For the year I was at Katy Gibbs, she sent me assignments to do in the library. I didn't mind and I particularly liked making charts. But my heart was still with the horses.
Where I got the idea I don't remember – I was a kid who was so shy I had panic attacks – but I decided to send out my new Katy Gibbs graduate resume to several Thoroughbred horse farms in Florida and Kentucky, and, stunningly, I was hired at the most prestigious farm in the world at that time – Claiborne Farm in Paris, Kentucky. How, you ask, did that happen? The lady who was in charge of hiring had a daughter who went to Katharine Gibbs. I even got points for wearing my hat to the interview.
My two years as an executive secretary to Mr. "Bull" Hancock of Claiborne Farm were exciting, and I loved every minute of looking out my office window at horses in the pasture, typing million dollar stallion contracts, and recording the breeding and births of every foal – note: I was at the farm before Secretariat got there – but I also realized that I wanted to be home with my family, so I returned to New England.
So what did the farm have to do with genealogy?  Well, what do Thoroughbred horses have that genealogists' use? Pedigree charts! It was part of my job to type the five generation charts for every horse on the farm.
Next, how I got a job at NEHGS forty years later.