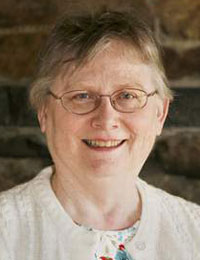 Complementing my last post about researching other spouses of spouses, this week we add mothers-in-law.  No sooner had the new Early New England Families Study Project sketch on William Hilton been posted when a sharp observer ("Westtrack") wrote in with a correction. The maiden name of Sarah (Greenleaf) Hilton's mother should be Sara/Sarah "More," rather than "Dole." First, I am very grateful for all the "eyes" out there helping to constantly improve these sketches (a revised version has been submitted for posting). Next, we need to examine where I missed this red flag.
In this case, rather than skimming over another spouse of a spouse, I missed information about a mother-in-law by relying on the older sources for Sarah Greenleaf's family (as cited in footnote 7 of the sketch) and not doing a search for updated information in print, or a "new print" search as it is scribbled on my cheat sheet.
A "new print" search of major genealogical periodicals is easy thanks to the databases on americanancestors.org. Enter the name you are researching and then set "Category" to "Journals and Periodicals" (you can further narrow this search by choosing a particular periodical in the "Database" criteria). When your search results come up, on the top of the right side of the column is a pull down list that is set to default to "By Database Name." Click on the arrow and you'll see the other choices for arranging the search. Choose "By Year – Most Recent to Oldest."
If you have been using Clarence Almon Torrey's New England Marriages Prior to 1700, you will note that although he has references to periodicals such as The New England Historical and Genealogical Register and The American Genealogist, his work ends in the 1960s. So in your sorted "most recent to oldest" search list, you can see which articles were published after 1960 (the year is in the left column under the "view" button).
For newer published books, two index guides are essential: Martin E. Hollick, New Englanders in the 1600s, published by NEHGS in 2012, and Melinde Lutz Sanborn, Third Supplement to Torrey's New England Marriages Prior to 1700. The latter is available as a database on ancestry.com ("search," "card catalog," Keyword: "Melinde Lutz Sanborn"). These books include the new periodical citations and dozens of books, including the Great Migration series.
If I had consulted any of these resources, I would have been led to a 1968 NEHGR article on "Sara First Wife of Edmund Greenleaf."