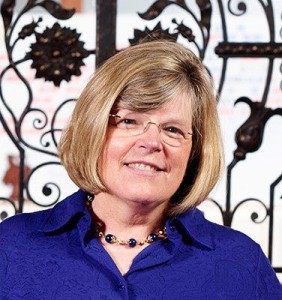 "Write down what you know" is the first step in family history research. For many of us, what we know includes family stories that have been passed down from generation to generation. But sometimes those stories can be misleading – or just plain incorrect. For example, my stepmother had always heard that she was related to Ralph Waldo Emerson and General William Tecumseh Sherman. I have a set of notes written by her aunt, Minerva McGee (1897-1972), which begin like this:
General Sherman — younger brother of Catherine Sherman
Ralph Waldo Emerson — younger brother of John Emerson
John Emerson — Catherine Sherman, My Great Grandparents.
Unfortunately, Aunt Minerva was wrong.
Not only were Catherine Sherman and William Tecumseh Sherman not siblings, but they appear to have had only two things in common: the name Sherman and residence in Ohio. And rather than being the writer's older brother, John Emerson was his fourth cousin, having in common a great-great-great-grandfather, the Reverend Joseph Emerson.
Aunt Minerva was born only six years after the death of General Sherman and fifteen years after the death of Ralph Waldo Emerson. Did she make assumptions based on family stories she herself had heard? Who knows? Fortunately, her notes of more recent generations were generally reliable and allowed me to trace the families back to the immigrants. Although I had to eliminate the close connection to luminaries, I did learn that my stepmother had deep and interesting New England ancestry, and that she was descended from many of the founders of Rhode Island.
Family stories have also proved unreliable in my husband's family. He grew up hearing detailed stories of the Strattons: they'd lived on a small plantation in South Carolina; his great-great-grandmother was the granddaughter of Revolutionary general Francis Marion; his great-great-grandfather and great-great-great-uncle  died at Gettysburg. The apparent teller of these stories, Frank Stratton, my husband's great-grandfather, specified which Confederate regiment he himself had been in. None of it is provable, and some we've disproved: Francis Marion, for example, had no children. Again, it seems that very quickly stories were embroidered or created out of whole cloth.
As wonderful as these stories have been, their failure to hold up under standard methods of genealogical scrutiny makes me question other family lore I encounter. Yes, it's wise to start with what you know, but perhaps we should reword that advice: start with what you know and can prove.